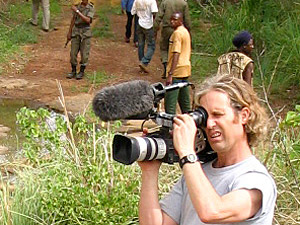 Bay Weyman is an award-winning Canadian filmmaker with over 30 years' experience in writing, producing, and directing documentary films through his production company Close Up Films. Weyman has explored his parallel interests in social issues and popular culture through a wide variety of productions, ranging from social and history docs, to music, arts, and performance films. his work has been broadcast and screened in Canada, the US, Europe and Latin America.
Weyman was born and grew up in Toronto, and then traveled in South Asia on two extended trips before attending university. He has an MFA in Film Production from York University in Toronto, where he completed the Graduate Film Program on a scholarship from the Social Sciences and Humanities Research Council. He also has an Honours BA in Comparative Development Studies from Trent University in Peterborough, Ontario, Canada. Bay is past-Chair of DOC (the Documentary Organization of Canada), and past-Chair of LIFT (Liaison of Independent Filmmakers of Toronto).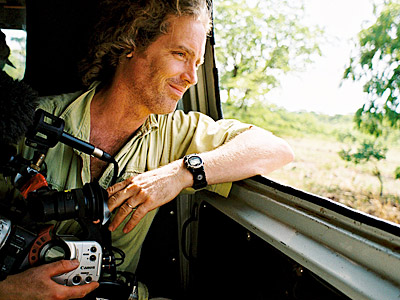 Bay's most recent production is FINDING FIDEL: THE JOURNEY OF ERIK DURSCHMIED, a feature documentary about the veteran war cameraman and his meeting with Fidel Castro on the eve of the Cuban Revolution. FINDING FIDEL was produced with TVOntario, Knowledge Network, SCN, YLE Finland, and ORF Austria and premiered at the prestigious IDFA in Amsterdam.
Close Up's prior production was ROAD TO BALEYA, a feature documentary in which Canadian and Malian musicians come together on an extraordinary journey of collaboration in Mali, West Africa. Produced in association with Bravo! and the Documentary Channel, and with the support of CIDA, Road to Baleya premiered at the Montreal World Film Festival.
A previous production of Weyman's is SPIRITS OF HAVANA for the National Film Board of Canada.- a feature documentary journey into Cuban music and society, as seen through the experience of Canadian jazz musician Jane Bunnett. Spirits was nominated as Best Documentary Film at the 2001 Genie Awards (Canada's Oscars), and was the official selection for Closing Night Film at the 2001 Hot Docs Canadian International Documentary Festival in Toronto. Spirits had over 15 festival screenings including Montreal, Havana, Chicago, San Francisco, Los Angeles, and the National Gallery of Art in Washington D.C. It also enjoyed a two-week theatrical screening at the Carlton cinema in Toronto. Spirits has been broadcast on CBC and PBS, and the soundtrack to the film, Cuban Odyssey, was nominated for 2004 Grammy Award.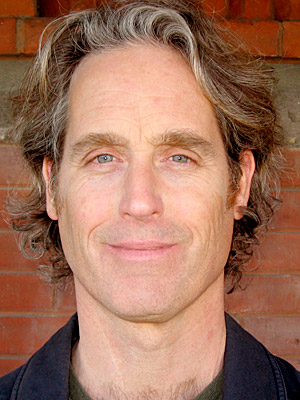 Weyman's previous production was the critically acclaimed verite feature documentary STREETCITY (1998) for TVO, which explores the homeless world as seen through the lives of residents in an experimental housing project in downtown Toronto. It was nominated for Best Social Issue Documentary at the 1999 Hot Docs Documentary Festival.
Music is a strong interest of Bay's, and he has produced and directed a number of music documentaries over the years. They include MARIPOSA: UNDER A STORMY SKY (1991) for CTV and TVO, featuring blues legend Buddy Guy, country music pioneer EmmyLou Harris, and Grammy-winning producer (U2) Daniel Lanois; and FIDDLEVILLE (1989),about Canada's fiddle music culture for CBC and TVO. Both films received Gemini Nominations (Canada's Emmys) for Best Direction in a Performing Arts Documentary.
Weyman was also Co-Producer /Co-Executive Producer of the Lyric production THE BIGGEST LITTLE TICKET (1993), a one hour children's musical fantasy produced for CTV. It won the 1994 Golden Sheaf Award for Best Children's Production, the 1995 Award of Excellence from the Alliance for Children & Television, and received a Gemini Nomination for Best Children's Program in 1995.
Other work includes RETURN TO REGENT PARK (1994), a Close Up co-production with the National Film Board and CBC Newsworld about life in Canada's oldest and largest public housing project; and AGAINST REASON (1986, one hour) for the CBC,a portrait of the late Canadian publisher Jack McClelland and his life's work of developing Canadian writers. It won a Golden Sheaf Award at Yorkton.
Weyman's first film was THE LEAHYS: MUSIC MOST OF ALL, a one hour documentary about a 5th generation Irish-Canadian family of 11 children and their life in country music. Produced through Close Up for the CBC while Bay was in the Graduate Film program at York University, The Leahys won a 1985 Academy Award for Best Foreign Student Film from the Academy of Motion Picture Arts and Sciences in Los Angeles.