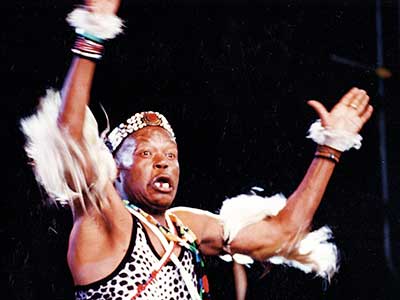 Mariposa: Under A Stormy Sky is a finely crafted one-hour documentary special that celebrates the musical spirit of the Mariposa Festival, one of the oldest folk festivals in North America. The festival brings together a wide variety of performers who draw on traditional roots to explore new and exciting musical directions.
The film features outstanding performances by country pioneer Emmylou Harris, blues great Buddy Guy, super-producer (U2) Daniel Lanois, and the powerful, uplifting singing and dancing of Mahlathini and the Mahotella Queens from Soweto, South Africa.
Also featured are Gospel masters The Dixie Hummingbirds, Cajun rockers Wayne Toups & Zydecajun, singer-songwriter Willie P Bennett, "anti-folk" artist Cindy Lee Berryhill, "folk-punk" band The Violent Femmes, folk rockers The Leslie Spit Treeo, the soaring vocals and violin of Fat Man Waving, and Canadian folk veteran Murray McLaughlan.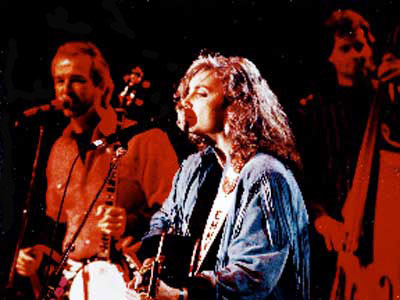 The show combines performance and interviews to explore today's roots music, its relationship to other musical forms, and its connections with the folk movement of the 60's. This is brought to life through rare archival footage of the 60's and vintage performances by Bob Dylan, Joni Mitchell, Joan Baez, Pete Seeger, Ian & Sylvia, The Travelers, Buddy Guy and Richie Havens.
Nominated for two Gemini Awards
Produced & Directed by: Bay Weyman & Robert Lang
Associate Producer: Barbara Chisholm
Editor: Judy Krupanszky
Narrator: Daniel Richler
Running time: 53 minutes
Produced by Lyric Film & Video Inc. in association with the CTV Television Network and TVOntario, with the financial participation of Telefilm Canada, and the Ontario Film Development Corporation. 1991