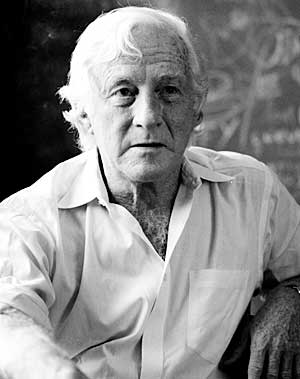 A compelling portrait of Jack McClelland and his life's work of developing Canadian writers, as he struggles during his final year as owner of McClelland & Stewart, one of Canada's oldest publishing houses.
Jack McClelland has given away books by the thousands, and has shamelessly promoted his authors – even wearing a toga on a winter street to push sales. After years of financial turmoil, the head of McClelland & Stewart realized in 1985 that he was unable to continue as "master of his own house".
As Against Reason shows, things started to unravel when McClelland and Stewart's president quit and left chairman Jack McClelland in charge. The president's departure exacerbated the situation at M&S, but at a press conference McClelland denies rumours that the company is tottering on the brink of financial ruin. Later, he asserts that optimism he has always carried him through a 39-year career. "I don't contemplate failure," he says.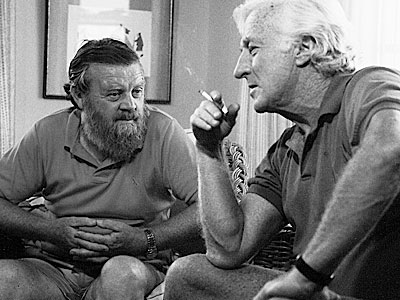 McClelland knows what it means to struggle. Still photos and home movies follow him through an asthmatic childhood, his coming of age during World War 2, his early years as head of the firm his father, John, co-founded, and his stand on Canadian nationalism.
One by one, a gallery of M&S's authors – including Mordecai Richler, Margaret Laurence, and Farley Mowat – attest to McClelland's loyalty, survival skills, and great charm. "He persuaded me against reason," recalls Mowat, "that if I chose to publish in Canada, I could be eminently successful. I didn't have to go outside the country."
Finally though, the pressures seem too much for Jack McClelland to bear. In a concluding intimate moment, alone on his boat in Muskoka, he ponders an uncertain future. A postscript confirms it. At the end of the year McClelland sold his controlling share to another shareholder, developer Avie Bennett. Against Reason chronicles the end of an era in Canadian publishing. It also includes interviews with writers Margaret Atwood, Pierre Berton and Peter C. Newman.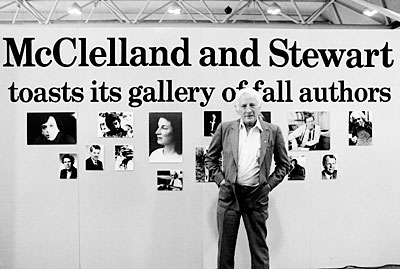 Winner of a Golden Sheaf Award at the Yorkton Short Film Festival.
Running time: 49:20
Produced, Directed, Edited & Written by Bay Weyman and James Weyman
Director of Photography: Keith Hlady
Music: Aaron Davis
Narrator: R.H. Thomson
Sound: Clarke McCarron, Dave Taylor
A Close Up Film Production in Association with the CBC and with the financial participation of Telefilm Canada, 1986